A: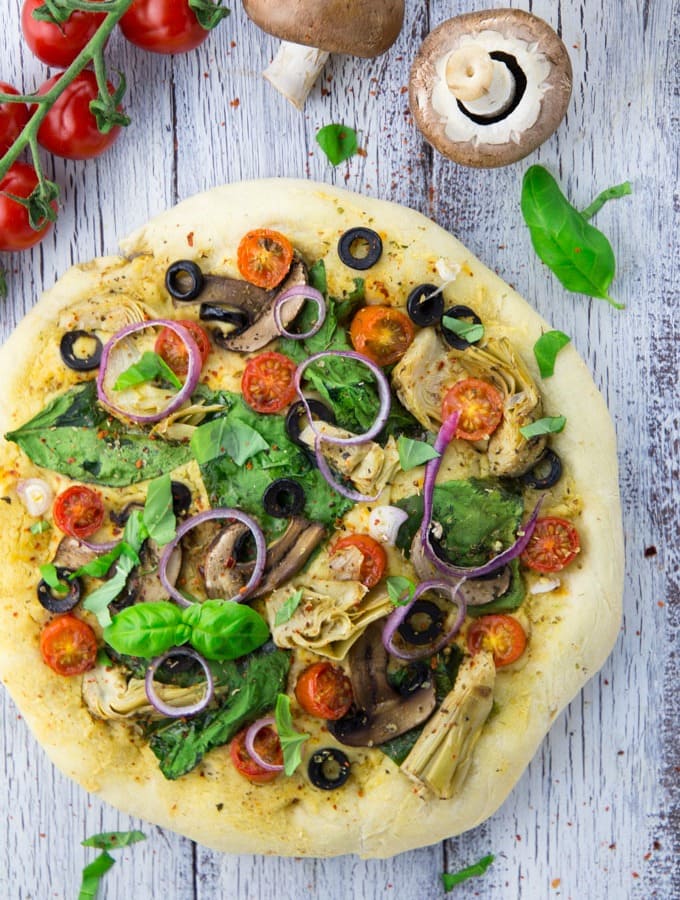 I love hummus and I love pizza. So I thought why not just make hummus pizza?! Instead of tomato sauce I spread hummus on the pizza dough. I then added spinach, cherry tomatoes, mushrooms, artichokes, olives, and red onion. Boy, it turned out sooo delicious!!
A:
Visit www.eatingwell.com for tips on how to start your vegan diet. Tips include:Makw Vegetables the Stars of Your Meals, Eat a Variety of Foods, Choose Whole Grains, and Discover New Plant-Based Proteins
A:
Visit www.realsimple.com/food for 20 easy recipes including: Three-Bean Chili With Spring Pesto, Asian Hot Pot, Smashed White Bean and Avocado Club, Swiss Chard With Chickpeas and Couscous, and more.
Was this helpful?